Posted by Heather Hammel on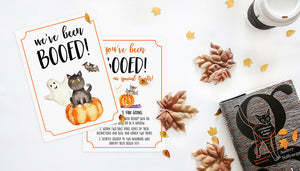 It's my favorite time of year again y'all - Time to BOO your neighbors! Ever since we moved to our neighborhood several years ago, Booing our neighbors has become a well-loved Halloween tradition in our family. And because I can't help myself, I created a new "You've Been Booed" printable design this year to use as we kick off the fun! (Here's a BOO basket we received that included goodies for Mom!) Now, we will be able to track and see just how far our Boo love spreads around our neighborhood. We can't wait to see our signs up on...
Posted by Heather Hammel on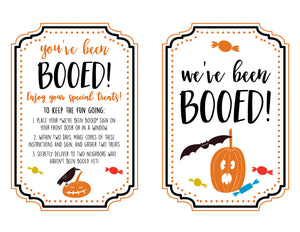 Imagine your kids opening the door to find a Halloween basket or bag full of fun treats for them. My my kids, this results in screaming, laughter, and so. much. excitement! I can barely get the thing inside before they tear into it. Does your community "BOO" each other? Not sure what all this "You've been BOOed" stuff is all about? If you're not familiar with this fun Halloween tradition, now is the time! And if you're already all caught up on BOOing, check out this cute You've Been BOOed Printable to help you kick off the fun. This fall...