Posted by Heather Hammel on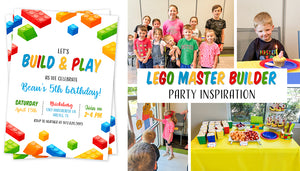 Our family LOVES playing with Legos, and I know there are many other families like ours out there. This year my youngest son decided he wanted a Lego themed birthday party, and it turned out so cute. Take a look at the simple ideas I used to make this master builder birthday party a hit! Disclaimer: this post contains affiliate links. As an Amazon Associate, Heather Hammel earns a commission from qualifying purchases at no additional cost to you. Note: Although this content features LEGO, it is unofficial. LEGO® is a trademark of the LEGO Group of companies which does not...
Posted by Heather Hammel on
Is your kiddo an outdoor explorer? If so, break out the tent, s'mores, get outdoors and throw your child an awesome camping themed birthday party! Now that the weather is warmer, a camping birthday party is the perfect theme for those active kiddos.
Posted by Heather Hammel on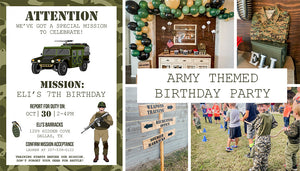 Attention all boy moms! If you haven't already hosted an army themed birthday party, here's a look at Eli's birthday from this past year. This party was decorated so well, and the kids had an absolute blast! Scroll down to see some fantastic decorating ideas and fun games to keep your party goers occupied and happy.